LOOKING TO HIRE PHP DEVELOPER?
Hire PHP developer or programmer for your custom PHP web development services
Hire Dedicated PHP Developer
Is your business looking for a PHP Development team or developers? With over 16 years of experience in delivering innovative, end-to-end PHP programming solutions, ITHorizon Solutions has empowered businesses worldwide by achieving high ROI with their successful deployment. Leveraging its deep industry insights and expertise, ITHorizon Solutions provides you with its flexible Hire PHP Programmer services that let you benefit from our availability to you as your Offshore Development Center. Here, while utilizing less number of resources and combining them with our experienced staff in a highly flexible model, your business can achieve great savings and efficiency in its IT strategy.
ITHorizon Solutions as one of the leading PHP development provides you with a dedicated team of PHP developers. Our developers are qualified engineers who are equipped with Extensive experience working on this technology to build some of the most complex programs. Their potential allows us to empower you with efficient contractual services in this domain to fulfill your specific business needs.
Why Hire PHP Developers From ITHorizon Solutions?

16 Years of Experience
With more than 16 years in this domain, we have achieved service delivery excellence with responsive support, regular reporting and agile project management – all combined to create a smooth experience.

High Flexibility
Hiring our developers for your PHP development project, regardless of your project size or type, is highly flexible and therefore, can be customised to your specific needs comprising of design architecture, analysis, coding, testing and deployment on cloud.

Highly Skilled PHP Developers
Majority of the PHP developers are trained and evaluated at our specialized training facility to ensure aptitude for programming, best coding practices and communication skills.

Cloud Deployment
With their cutting-edge expertise in cloud deployment, the team is capable of managing enterprise-class servers and cloud platforms to maintain systems with 99.999% of uptime.

High Flexibility
Our PHP developers specialise in SaaS Application Development architecture along with social media workflows and domain specialisation in Education, Healthcare, Education, Games, Hosting and more.

Process Management System
We have our in-house system in place to keep track of the process management and bring in efficiency for managing your project effectively. VisionCarma is our in-house tool to track the productivity of the entire PHP developer team with HR management practices of peer review, regularly evaluated performance KPIs.
Our Hiring Developers Process
Contact us to share your detailed requirement with us. Our team will analyze your needs to offer a solution that best aligns with the

Based on your budget and plan, we propose a team of developers and share their CVs and arrange for you to interview them.
We share solutions with an elaborate execution plan with you.
Once you are satisfied and have chosen your development team, the project gets started.
Why Hire PHP Developers From ITHorizon Solutions?
Custom Application Development
MySQL, Postgresql Integration
Application Lifecycle Support
Testing & Performance Tuning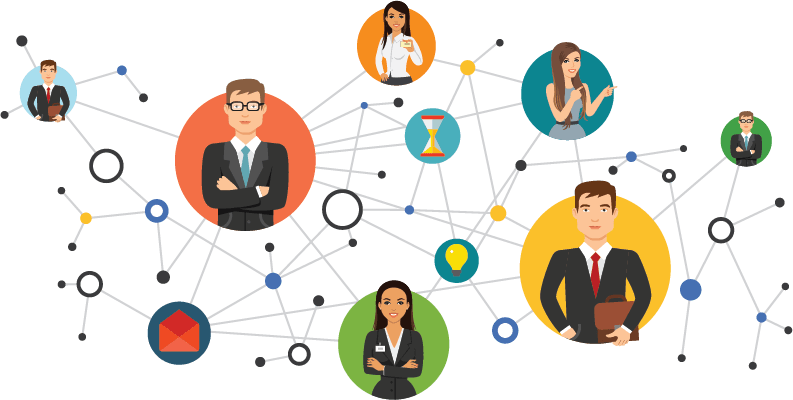 Availability and Communication
Direct Access of resource
Basecamp and Slack for Project Management
Agile & adoptive development
Flexible office hours depend on timezone
Adequate replacement for long absence
Advantage of Hiring Developers from ITHorizon Solutions
Our 'Hire-a-Resource' offering does not only include experienced developers but encompasses:
SPECIALISTS IN UI/UX
For Wireframing, Prototyping, Planning and Realizing your UX journeys
EXPERTS IN CLOUD AND INFRASTRUCTURE
AWS, DevOps, 24×7 monitoring and security
ON-DEMAND RESOURCES
To meet your QA & Project Management needs
SEAMLESS COMMUNICATION
Between your team and ours